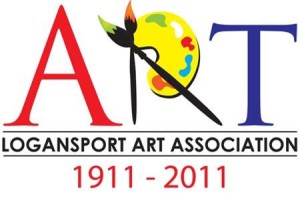 The Logansport Art Association or LAA, located at 424 Front Street on the near west side of Logansport just north of the Market Street bridge was founded on February 11,1911. We are a not-for-profit 501c-3 organization supported by annual memberships, sponsors, contributions, fundraising and grants.
We are open February through mid December.
Operating hours: Tuesday & Wednesday, 1:00 pm to 4:00 pm; & Thursday, 4:00 pm to 7:00 pm
Contact info:  574-735-2915               Email:   loganart1911@gmail.com
***************************************************************
*************************************************
*****************************************
   2015 Shows & Events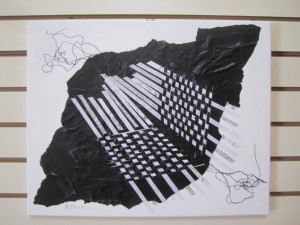 Logansport Art Association's
6th Annual Black & White Art Benefit Competition 2015
424 Front Street, Logansport, IN 46947
Receive Entries: February 10 & 11 from 1-4 pm and  Feb.12. from 4-7 pm
View show: February 16 through February 25
Awards Reception: February 19, 5:30 to 7 pm
Release Show: February 26, 4 to 7 pm
Eligibility:
Participation is open to 14 years and older.
All entries must be original work of the entering artist. Fine Art & Photography only.
Cannot enter work from previous LAA shows.
Rules:
Entries must not have any color, black and/or white only.
Each artist is allowed a maximum of three entries per person.
Artists may enter work in either class.
All entries should be framed or matted with black or white. Finished or wrapped canvas is acceptable.
All oils must be dry. All entries must be completed and ready for viewing, no works in progress allowed.
Pieces may not exceed 3 ft by 4 ft, including the frame.
Entries will only be accepted on receiving date from the artist or their agent(s).
Agreements:
All art submitted must hang for the duration of the show; even if sold.
The Logansport Art Association is not responsible for theft, loss or damage to any piece of work.
If a work is sold while on display, the LAA receives a 25% commission.
The LAA reserves the right to refuse any offensive or demeaning work.
Any work left 30 days after the release of entries, becomes the property of the LAA.
By submitting your work into the Annual Black & White Arts Show, you agree to the above terms.
Awards: People's choice,  1st, 2nd, 3rd place ribbons
Classes: Fine Art and Photography
********************************************************************************
ENTRY FORM
Entries received Feb. 10 & 11 from 1-4 pm or Feb. 12 from 4-7 pm at the Logansport Art Association, 424 Front Street, Logansport, IN 46947
Make checks payable to: Logansport Art Association
There are two parts to be completed. (maximum – 3 entries per person permitted))
Part A is used for program and is turned in with your entries and fee.
Part B is attached to the bottom left back of each entry.
Entry Fees: $10/entry for members, $25/entry for non-members,
$5/entry for student members, $15/entry for non-student members
PART A
Name:___________________________________Phone:______________
Address:________________________City/State/Zip:___________________
Email:___________________________________Current Member? Yes    No
I understand and agree to abide by the rules of the competition, failure to do will exclude me from the competition. I attest that all entries are my own work and not copied from any other artist or body of work.
Signature:_____________________________Date:____________
Print or type information. Must indicate price or value of piece. Indicate NFS next to value on pieces not for sale
1. Entry #_____Class_____Price______
Title________________________________________________________
2.Entry #_____Class_____Price______
Title________________________________________________________
3.Entry #_____Class_____Price______
Title________________________________________________________
Membership: $_____ + Entry fee: $______ = $ _____cash/ck#______
********************************************************************************
PART B
Entry#____Class______Artist_________________________
Title________________________________ Price_________
Entry#____Class______Artist_________________________
Title________________________________ Price_________
Entry#____Class______Artist_________________________
Title________________________________ Price_________
**********************************************************************
********************************************************


***********************************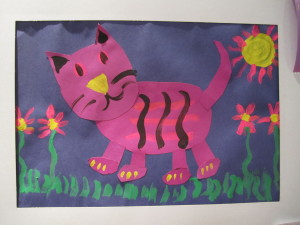 Youth Art Show K-8th entries will be accepted Wednesday, March 4th, 2015  from 1 pm -4 pm and Thursday, March 5th from 4 pm to 7 pm